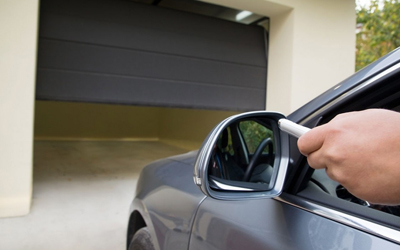 Though the modern garage doors open faster and they are not difficult to operate, some homeowners may notice problems with regular operations of their door. Slower opening and closing door is among those most irritating problems that you often face.
Several problems usually cause a slow opening overhead door, and some are as given below:
Aged

A garage door can run for a maximum of 20 to 30 years, or you can extend its life providing proper maintenance. Over time, it begins to show the signs of replacement. And, slow opening and closing is an indication that it is time to upgrade your door.

Speed Setting Switched To Slow

Your garage door opener may be programmed to open and close slowly due to safety concerns. For this, detect your owner's manual to find if there is an easy and safe way to set its opener to operate faster. In case, the procedure seems to be complex then contact professionals.

Poor Lubrication

A door consists of several components like spring, cable, hinges and more. These component perform altogether to make your door operate well. Over time, these components require lubrication to keep on the smooth functions. Make sure to use the excellent quality lubricants.
To inspect your door to find the reason behind slow functions and fixing the problem, reach us at Garage Door Kitchener. Our team of overhead door technicians provide the highest quality services for your garage door needs. Call us today to get free estimates.