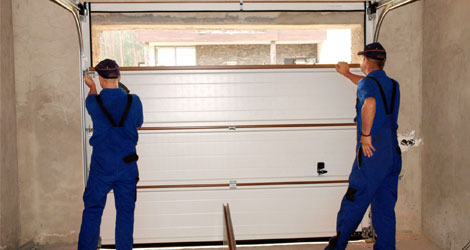 Garage door cables play a vital role in smooth opening and closing of the door. Cables are meant to ensure smooth movement of the door. They are designed to efficiently pull or drop the door while maintaining the balance. They perform under a lot of pressure, so it is important to ensure their pristine condition for efficient performance. If you find your garage door cables broken or damaged, make sure you call our professionals immediately. '
At Garage Door Kitchener, we are a team of highly skilled technicians who know how to get the job done right the first time. Our garage door cable experts specialize in cable installation, replacement and maintenance. It is advisable to call our professionals twice a year for complete inspection of the door. It helps you save a lot of money in the long run and also prevent the door from causing any harm to you or your belongings.
Types of Garage Door Cables
Torsion Cables: Torsion cables have a looped end mounted to the bottom of the door. These are coiled in a proper manner to ensure efficient performance.
Extension Spring Cables: These cables can be seen on the doors that have springs fixed at the tracks.
Safety Cables: Safety cables are attached to the springs on both the sides. They ensure the safety of the door in case of spring failure.
Why to Repair Cable?
For Safety of Property and belongings
No one wants to wake up to find the car is missing from the garage. So, it makes sense to ensure the pristine condition of the cables. They are an important factor for ensuring the safety and security of your valuables.
For Smooth Functional Door
Broken or damaged cables can lead to unbalanced door. And an unbalanced door can fall and hit the floor hard. Immediate replacement of cables is necessary to ensure the safety of your vehicle and other stuff.
Professional Assistance
We, at Garage Door Kitchener, offer reliable garage door solutions at your doorstep. Our expert technicians are ready to provide you their assistance 24*7.