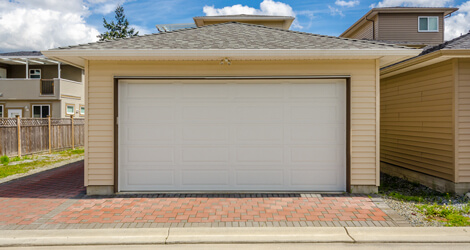 When it comes to professional and affordable garage door services, Garage Door Kitchener is the name to trust. Ours is a Kitchener & Waterloo based full-service overhead door company that is serving both residential and commercial clients with high quality door installation, repair, maintenance and replacement services.
With the right knowledge and equipment, our team of garage door specialists ensures proper functioning and smooth performance of your overhead door installation. Due to years of expertise in the industry, we are capable of getting the job done right the first time. Our technicians provide:
Maintenance for remote & opener
Replacement of faulty door parts
Repair or replace the bent tracks
Fixing of garage door panels
Broken door spring replacement
Repairing the garage door cables
Fixing & Replacing Garage Door Remote
Remotes are one of the important door components that allow an individual to operate an overhead door automatically. With a remote control, a person can open or close a door while being seated inside the car. This not only saves time but provide greater security. At Garage Door Kitchener, we carry a wide stock of branded garage door opener remotes in Kitchener & Waterloo.
Our garage door remote services include:
Repair & Replacement of Garage Door Remotes
1,2,3 Button Dual Frequency Remotes
Liftmaster Access Control Systems
Programming of Wireless Keypad
Wired Keypad Programming & Repair
Genie Remote & Access Control Accessories
Garage Door Cable Repair & Replacement
Cables are crucial components that are designed to support the door movement. Since these wires had to carry the entire door weight, they are at a higher risk for frequent damages or wear and tear. A garage door won't be able to operate in case of faulty or broken cables.
At Garage Door Kitchener, we have a team of garage door cable repair experts in Kitchener & Waterloo who can efficiently perform cable installation, repair, and replacement services. We provide same day emergency services for broken cables to get your garage door back to operation. Some services we provide include:
Fixing frayed, worn or broken cable
Balancing the cable imbalance
Replacing the worn out cable
Emergency cable repairs
High Quality Garage Door Spare Parts in Kitchener & Waterloo
A garage door is one of the largest and heaviest doors that is composed of several working elements. Needless to say, each and every component has its own significance and says a lot about the overhead door quality and performance.
To ensure a durable and high efficiency door, it is advised to install quality spare parts that tend to stay in form for longer. At Garage Door Kitchener, we are fully equipped with genuine and branded garage door parts in Kitchener & Waterloo to ensure high-end door performance. We offer a wide array of spare parts for installation including:
Cables
Rollers
Hinges
Locks
Slats
Keypads
Remotes
Photo Eyes
Trolley
Gears
Garage Door Spring Installation & Repairs
Torsion & extension springs play a great role in lifting the door weight each time it is operated. As they have to bear extensive tension, the chances of garage door spring failure are quite high. More the door is operated, lesser is the spring life.
Garage Door Kitchener is a locally owned and operated garage door company that specializes in garage door spring replacement and installation services in Kitchener & Waterloo. We have a team of adroit overhead door spring installers who are capable of providing efficient spring installation and repair solutions to both residential and commercial clients. We carry the best-in-class springs that tend to perform for longer. Our spring repair services include:
Spring System Replacement
Broken Torsion Springs
Broken Extension Springs
Spring Balancing
Spring Safety Cable Replacement
Fixing Broken Spring Cables