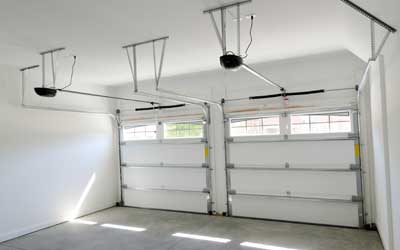 Summer season is approaching and within a couple of days, it will be heating everywhere. For overhead door owners, it will be the toughest time because they have to give extra care to maintain the performance of their garage door.
An overhead door is a heavy piece of various movable components and parts that can affect negatively if not maintained properly. So, here are simple tips to make sure that your garage door works correctly.
Don't Fix The Door On Your Own
The mechanism of your door is complicated, so you should never try to fix your garage door on your own. The heavyweight garage door could crash down and damage anything that comes beneath it, be it is you or any other object.
Educate Your Children About Door
However, the modern doors are designed with sensor eyes that protect you and your family from unexpected accidents. Still, you should keep your kids aware of the door mechanism and its dangers so that your they remain away from this.
Keep Door Remote Away
Your garage door remote may become a toy for your kids, so you should always make sure to keep the remote away. On the other side, your kids may find it a fun game to open and close the door using the remote, but you should remember that the things may go wrong at any time.
Inspect It Regularly
Check, whether your garage door is functioning correctly. If you find it is making noise or getting any other issue when you operating it then schedule a technician for its maintenance.
By using the tips mentioned above, you can make sure that your overhead door is ready for summers. To know more or to get your overhead door maintained by professionals, reach us at Garage Door Kitchener. We are available 24/7, call us today to get a free estimate.