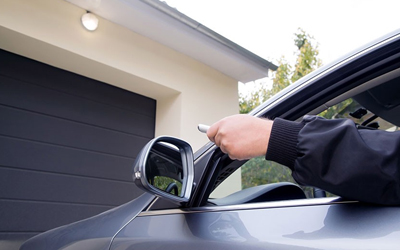 A garage door not only provides security, but it also helps in maintaining the curb appeal of your home. The automatic garage doors have made the operations easier. Thus, it is necessary for you to care for your garage door. By paying attention to your door maintenance, you can prevent it from the unwanted problems as well as extend its life.
There are a few maintenance tips for your door using which you can keep it in working condition for a longer time such as:
Watch and listen to your overhead door operations. If there is any problem going to appear in your door, its first sign will be the scraping sound. A well-maintained door remains quiet when you operate it.
If you find, your garage door nuts and bolts are loose then tighten them using wrench and screws.
Pay attention to all internal parts of your garage door including springs, rollers, hinges and cable. If they get rusted or worn out then contact the professionals to replace it as soon as possible.
Lubrication is the best thing to improve the operations of your door. Make sure to lubricate your door at least twice in a year.
Test the door balance. If it is not balanced correctly, then the overhead door opener will have to work harder, and it would not last for an extended period.
Frequently check the auto reverse feature. It means check the photo eye sensors. Often the photo eyes sensor do not work when the beams get covered with dust. Keep it clean.
Clean and paint the door to maintain its aesthetic look. Inspect your door after harsh weather conditions as these can affect your door exterior.
If you want your garage door's preventative maintenance and its service is done by the professionals, then contact us at Garage Door Kitchener. Call us today to get a free estimate.