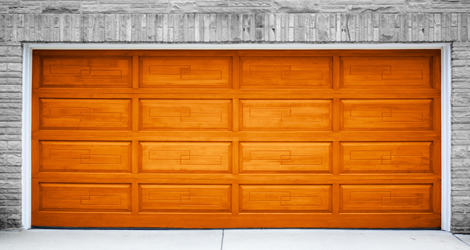 Wood garage door are very popular among the homeowners as they are the perfect blend of strength and beauty. They offer timeless appeal to even older homes. If you are not sure whether or not wood doors are right for your place, then have a look at the pros and cons of installing a wooden garage door.
Pros of a Wooden Garage Door
They are elegant. If you want to add instant curb appeal to your place and improve its real estate value, then it is the best choice for you.
They can be customized to suit any size garage opening. Wood is a versatile material and you can get it built as per your requirements.
They offer soundproof features. This offers a great advantage to those who live near a busy street or a noisy area.
They can be easily customized and changed. If your garage door color doesn't match the home exteriors, you can paint it in any color you want.
They can resist damage to some extend. They don't get scratched or dented easily. And even it they get damaged, it is easy to repair them.
Cons of a Wooden Garage Door
They are heavy and can not be opened manually. You will need heavy duty garage door opener to handle the weight of the door.
They require more maintenance as compare to other materials. You need to sand and paint the door to make sure they look perfect all the time.
They require more investment initially. Though, they last a long time but you need to perform various expensive repairs on them time to time.
Consider all the pros and cons to decide whether or not wooden doors are an ideal choice for your home.