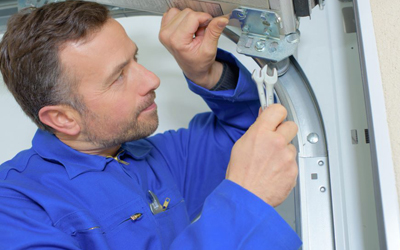 When it comes to buying a garage door, you must consider its features. The overhead doors play a vital role in storing your vehicle and other necessary material. Nowadays, the modern garage doors come with a variety of features which enable maximum safety. Photo-eye is one of the most crucial elements that reduce the risk of injury with your overhead door.
The garage door sensors are mounted on the track of your door at the bottom. The sensors use an infrared beam to contact the opposite lens. If there is nothing in their path, the door will get closed. In case, any object or person interrupts the beam, the door will refuse to close.
How Garage Door Sensors Maximize The Safety
The garage door sensors turn out to be beneficial especially when you have pets and children in your home. Their presence in the doorway will stop the garage door come down, and the door would not resume shutting until something is available in its path. Undoubtedly the garage door is heavier one that causes harm if slam down. But, sensors go a long way in reducing the garage door accidents.
When Sensor Become Misaligned
Not often, sometimes the infrared beam fails to connect to the sensors, and it would prevent your garage door from getting close even if there is nothing in its path. The signs of our garage door sensor not working are:
One sensor lights will start blinking
The garage door would not come down
A door may begin to come down, but sudden go back
Sensor Maintenance
The main reason of sensor eye misalignment could be dust or debris. When the beams could not connect, they need maintenance. You must inspect what is coming between its way and make sure to keep it in working condition. In case you are getting any problem then take help of garage door specialists.
Now, when you are aware of why overhead door sensors are must-have, you must be looking to have this feature in your garage door. So feel free to contact Garage Door Kitchener for any make and model garage door services at a reasonable cost. We offer 24/7 emergency services, call anytime.