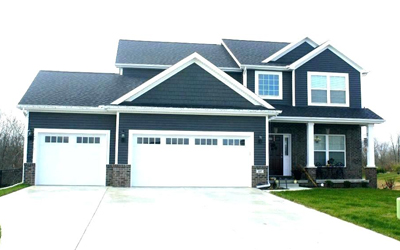 If you are looking to cut back on electricity usage and limit the energy bill, consider installing an insulated garage door. The common doors are unable to stop heat transference that leads to excessive energy use. The insulated overhead door can prevent overheating and freezing problems.
The overhead door insulation provides significant comfort and energy savings. Learn here, how it turns out to be beneficial for avoiding air leaking.
Install Insulated Garage Doors
With an insulated garage door, you can maintain the ideal temperature. In the winter season, the insulation keeps out the cold, and during summer months, it keeps the heat out. Thus, by installing the insulated garage door, you can keep your place at the steadier temperature.
The garage doors that play a significant role in air leaking can make your heating and cooling system work hard, which ultimately increases the energy bills. On the contrary, an insulated door can reduce your utility bills across the year.
Weather Stripping Benefits
Adding a weather strip to your garage door helps to fill the gaps and prevent cool air and heat from escaping. This reduces the energy cost as well as boost your garage door perform efficiently. Weatherstripping also provides below-mentioned benefits:
Limit airflow
Improves overall insulation throughout your place
Keep dust and debris out
Prevent unwanted pests and insects
Regulate the temperature of your vehicle
Overall the insulted garage doors create thermal boundaries that maintain the airflow inside your door. So, if you are ready to insulate your garage door, call us at Garage Door Kitchener. Our team of professionals provide installation, repair and maintenance of all makes and models of garage doors.