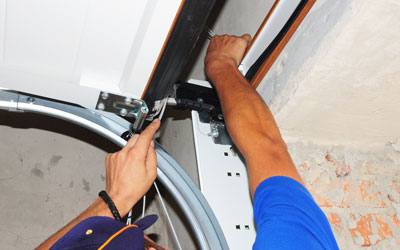 With a garage door, the issues like broken springs or tracks can come along anytime. Like such components, cables are also one of the examples whose role is to properly roll up and down the door. Once these get defected, they can cause a severe injury and also prevent the door from recoiling. Whenever, you face such kind of issues reflecting in your automatic door, the best thing to do is to call a professional technician on the instant basis.
Below are the few issues which are highly-related with broken cables:
Looseness

It's more likely to deal with loose or detached cables as it prevents the garage door from proper opening and closing. Such an issue makes the garage door fall anytime if not repaired on time. One must perform the proper inspection by calling a highly-trained technician.

Misalignment

Misalignment of the cables puts a great effect on the overall functionality of the garage door. One can get aware of such problem by notifying the condition of the rails.

Out of Track

If your garage door cables have come out of a track, then it might cause a serious issue in the proper functioning of the door. With such concern, one is unable to open and close the door even with full strength.

Breakdown

A breakdown in the running garage door cables stops the overall working of a door and its other components too. The only need to call the professional installer before it becomes a case of injury.
In order to control the overall functionality of the door, one needs to go with regular inspection as well as maintenance. Whatever the issue is going with the garage door cables, you can hire our technicians at Garage Door Kitchener for a quick resolution.