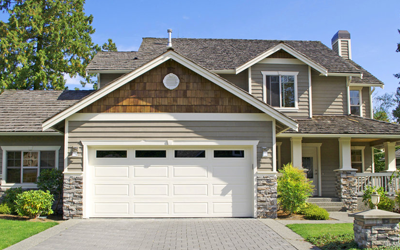 Do you want to install a garage door? Before you go to buy a garage door, you need to consider some important factors. You must be thinking to install a new door more attractive and functional to easily operate. Whether you are going to install a garage door for residential or commercial purpose, you should set a prior determination that fits your requirement. There are four tips you can follow regardless you buy or replace the existing garage door.
Determine A Garage Door
Follow The Location
If you buy a garage door to be installed at home, surely you will focus on its look. It should be aesthetically appealing. In case, you are buying a garage door for the industrial sector, you will concentrate on its functionality along with attractiveness. Functionality is necessary for both locations but in different ways.
Manufacturing
Nowadays, garage doors are available in a comprehensive range. The door made of galvanized steel and aluminium do not crack easily. These are less risky to get rust. Wooden door insulates the garage most effectively. Vinyl doors crack easily. Every garage door has its own pros and cons. It depends on the owner's requirement. Buy the one who requires low maintenance.
Durability
A high-quality garage door will stay last longer. You should choose the one that appropriately goes with durability. A garage door should be potent enough to go with the heavy material usage. Virtually, a commercial door should be stronger than residential.
Price
The garage doors are available within a range of expensive or inexpensive. But, if you are getting high quality then price does not a matter. A garage door with low quality will be inexpensive but it will cost for future maintenance.

Eventually, all doors require repair at some point. The garage door may need repair with growing age or due to an accident, storm, flood or unwanted issue. At this point, choose a professional for garage door repair at Garage Door Kitchener & Waterloo. We are accessible 24/7 for the installation and repair of commercial and residential garage doors.