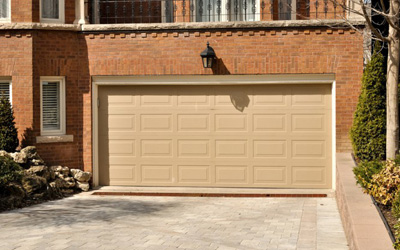 Undoubtedly, a well functioning garage door ensures safety and efficiency. It gives peace to the mind to an owner that everything is going well. However, the door becomes a matter to consider when it releases noise. The irritating noise appears when you open and close your garage door, indicates for the problem may be occurring in its functionality.
If you ignore the noise, it will become louder as well as the problem in its functionality will also become major to handle. To resolve this problem, you can use the following 5 tips:
Lubrication
The movable parts under the garage door get rub against each other and create friction. This act delivers the noise and signs that the parts are wearing off with each other. You can lubricate the movable parts like rollers, hinges, springs, track, etc.
Inspect The Rollers
Worn out and damaged rollers are another reason for the noisy garage door. Virtually, 5-6 roller either metallic or nylon made facilitate the movement of the door. To detect the issue, you can observe the movement of rollers. If these are damaged or sliding along with rails then you can get them fixed as soon as possible.
Loose Hardware
A number of components like nuts, bolts, screws and fasteners all together work in operating the overhead door. In case, the problem is due to loose or damaged component then tighten or replace them.
Clean The Tracks
Dirt and debris fixed in the garage door tracks is a big cause of the noise. Hence, clean them and remove the dust particles to let it work smoothly.
Assess The Overhead Door Motor
The motor operates to open and close your overhead door. An aging motor is a subject to get the mechanical issue and lead to deliver noise. So, motor assessment and fixing can easily resolve the issues.
To handle these problems, you can take help of Garage Door Kitchener. Our 24/7 emergency services are designed to meet with residential and commercial clients requirements for garage door services.