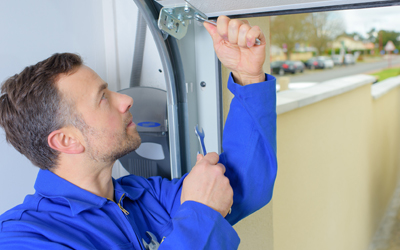 Undoubtedly, the best quality garage door remains last for maximum 10 to 15 years. At one point, your garage door starts to show the problems in its mechanisms. Sometimes the problems appear when its internal components are worn out or its moving parts become older. On the other side, if your garage door has gone through any minor damage or it is bearing with the weather conditions, there are chances of your garage door earlier damage.
There are main 5 signs that indicate for your garage door repair.
Shaking Garage Door
Is your garage door shaking? Do you check why it is happing? A shaking garage door can deliver a serious health injury by falling down suddenly. Because, the loose nuts could be the reason for your garage door shaking.
Irritating Noise
If your garage door is releasing the irritating noise, it may have some nuts bearing with each other. Moreover, the springs or moving parts could become rusty. Additionally, the problem could be in the loose cable. All these problems indicate for the instant repair.
Unable To Operate
An electric garage door requires remote to operate it. If you are getting any problem to open and close it then you should think over its repair. Otherwise, it can put you in the problems.
High Energy Bills
The main purpose of installing the insulated garage door is overcome the utility bills, you have installed the insulated garage door and still, getting the high energy bills, then inspect your garage door.
Delay To Open
Is your garage door delaying when you open it? If yes, it may be getting stuck. Giving lubricants to its moving parts is a good idea, but it is not the only solution.
So, when your garage door is showing these symptoms then you should consult with Garage Door Kitchener. Access our 24/7 emergency services to get your overhead door service done faster. We ensure to provide a durable installation and repair services of your residential and commercial garage door.