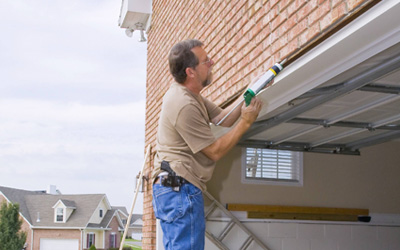 Whether you are going to replace your garage door or repair the minor issues, you must avoid DIY techniques. A garage door is manufactured with small components which help to operate it efficiently. Not everyone is aware of the mechanism of an overhead door. If you repair with a little part of knowledge, you may deteriorate the issue. It will be resulting in a costly repair.
Only technicians know to repair and keep your garage door in working condition for a longer time. Likewise, there are five reasons to hire only experts for garage door maintenance.
Safety
Most garage doors are heavier which turns out to be beneficial in securing you from unexpected burglary issues. But when it comes to its repair, a garage door can't be handled by an individual. So safety comes first.
Experienced Technicians
An experienced garage door technician is familiar with each problem of a garage door. They have experience of years to provide services that keep in your garage door well maintained for many years to come.
Get Peace Of Mind
DIY repair runs a risk of improper and incomplete repair. Thus, it can reoccur the problem within a short time. If you hire the professional locksmith, you will get a durable solution to the problem.
Saves Time & Money
Doing a garage door repair when you don't have any knowledge is like time wasting. While the professionals save your time as well as pay value to your money by delivering fast & quality services.
Responsibility Of Accidents
If DIY repair occurs any problem later, you will be personally liable for this. Instead of taking the risk, it is better to hire the professionals. The highly qualified technicians take the responsibility of your garage door maintenance and repair it for free if the problem is not resolved correctly.
So, when you need to hire the garage door experts nearby you then visit Garage Door Kitchener. We provide best-in-class overhead door installation and repair services at the competitive price. From minor repair to overall maintenance, we offer 24/7 emergency overhead door services.