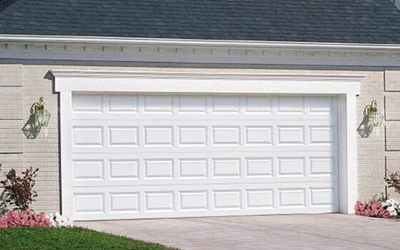 When it comes to enhancing your home appeal and value, modern garage doors play a great role. Since they are large enough to be witnessed at the first sight, these doors can do wonders for your property's aesthetic appeal. With the oncoming of summers, don't settle for a dull or boring overhead door and freshen it up with a new layer of paint and insulation. Stay updated with the latest trends and follow them to own a beautiful door. Some of the hot garage door trends include:
Smart Doors
Invest in an automated garage door and bring its control mechanism at the tip of your fingers. With this latest innovation in smartphone technology, you can easily monitor the garage door status, receive accurate notifications for activities done, and open and close the doors whenever you want, even when away.
Bold Colors
Though pastels are the all time favorite choice for some homeowners, you can break this chain by going for bold colors. Moreover, white garage doors require a great amount of repair and maintenance to hide scratches and signs of impacts. With red, green, blue and brown colors, there is no need to worry about such things.
Faux Wood
Wooden garage doors are always the luxurious choice and no one can overtake them in this aspect. If your budget for new overhead door installation is not big enough, opt for faux wood doors which looks trendy and are not too expensive.
Custom-Built Doors
If your choice for garage doors is quite unique or you want something that is nowhere, opt for custom built doors that are often designed and manufactured to satisfy your needs. Also, they can make your property stand out of the crowd.

So, these are some of the hot garage door trends for summers that you can follow to own a beautiful and attractive door. If you are looking for a licensed overhead door installer in Kitchener, consult our professionals at Garage Door Kitchener & Waterloo.